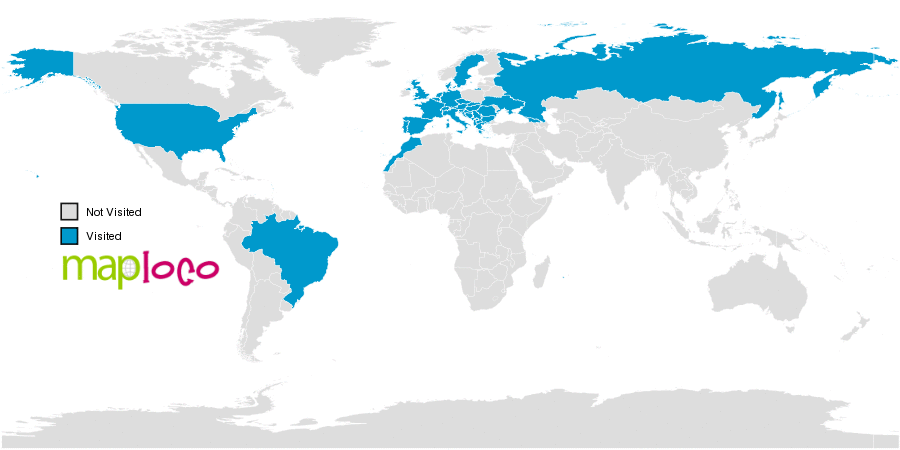 I believe the best way to get to know a country and its culture is by spending some time living there. I have been blessed to have lived and worked in five countries on two continents. My first such experience was in 2009 on a Work & Travel program in the United States. After working for three months, I have spent all of my hard-earned dollars to travel throughout the States for more than a month.
It was clear that my itchy feet won't stop there! Up until now, I have called home some of the most beautiful and lively cities in Europe, such as Budapest, Hungary; Belgrade, Serbia; Bonn, Germany; Zurich, Switzerland and Frankfurt, Germany.
One of many positive traits of living abroad is the opportunity to experience much more than what a regular old-school tourist would. I have traveled to many lovely destinations that were not so touristy, and therefore kept the essence of the locals and their unique culture.
Throughout my journey, I have met many like-minded people, expats who share my wanderlust and are equally eager to soak up the city's vibe and its ways. With many of them I have grown into friends for life. Yet most importantly, each of these cities has changed me in most unexpected ways, as I have blossomed into an open-minded, curious go-getter, who is always eager for new destinations and experiences.
These are the countries that I have visited so far. Looking forward to many more to come.
Europe
Albania
Austria
Belgium
Bosnia and Herzegovina
Bulgaria
Czech Republic
France
Germany
Gibraltar
Greece
Hungary
Italy
Luxembourg
Macedonia
Malta
Monaco
Montenegro
Netherlands
Portugal
Romania
Russia
San Marino
Serbia
Slovakia
Slovenia
Spain
Sweden
Switzerland
Ukraine
Vatican City
UK
North America
United States
South America
Brazil
Africa
Morocco
Middle East
Georgia
Iran
Turkey